Programs
Email Us
Prospectus
Quick Links
Register Online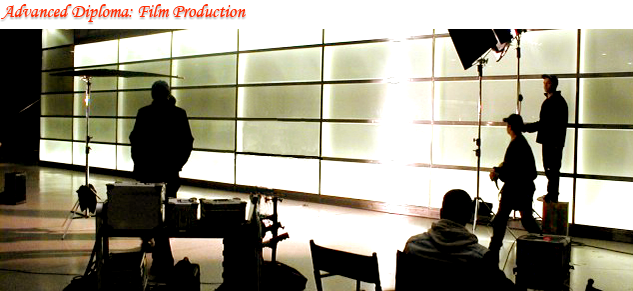 The training at the Institute of Moving Images amalgamates the best of diverse teaching model from film schools around the world to prepare its student in the context of Indian Film & television industry.

Students are encouraged to form groups which function like a studio or Production Company; where ideas are tried out after evaluating their artistic & entertainment value as well as marketability and finally taken to the production stage.





First Semester



Even if you never plan to direct anything, but as a Producer you need to know how directors carry out their vision. That is why, the most important element in the first semester is to impart students the clear understanding of creative and logistic demands of film and television show production through class room lectures, workshops and hands-on experience producing series of their own projects.

IMI's full-time Advanced Diploma in Production classes includes:



Business of Producing



This class serves as the core of the IMI Production programme and essentially introduces students with the essential roles, tasks and challenges faced by a professional film & television producers. Students are familiarized with what different producers actually do in the business of Film & Television production i.e., what is the role of an Executive Producer & Line Producer. Students learn the fundamentals of production skills including how to obtain intellectual property rights, negotiate contracts and make marketing & distribution strategies.



Filmmaking Fundamentals



Through hands-on exercises in directing, camera and editing practical, students learn the creative process of filmmaking. Each student breaks down a short script, direct a scene with actors on digital video and edit the scene in order to develop the creative insight they need as producers.



Line Producing



In this class, students are prepared for the day to day responsibilities of the producer on the set from script breakdown, working with budgeting and scheduling software to resource acquisition & logistic management.



Essentials of Screenwriting



The best producers are creative entrepreneurs. As a Producer you need to know how to identify and discuss the dramatic effectiveness of a screenplay and how to guide the director in order to make the best possible film or television show. This class helps students to get inside the screenwriting process. Essential elements of story telling are taught in detail. Students learn the basics of dramatic structure for feature film and dramatic television writing.



Film Study



Based on the principles of screenwriting that students learned in class, they study the critically acclaimed as well as blockbuster films to analyze their scripts- to understand how to structure a script dramatically and tell a good story interestingly.





Box office Analysis



Every Friday students watch new releases in a movie theatre with "real audience". Then, in the weeks to come, students track the marketing and box office performance of these films. This experience provides students an understanding of how movies are marketed and distributed.



Hands-on Productions



After selecting a concept from submissions by IMI Filmmaking or Direction students, Production students take the project from creative producing through development of script in collaboration with IMI Script writing students, pre-production, budgeting, scheduling, finding right location, line producing, production management to post production. Each student produces six student projects of different genre i.e., Documentary, Reality Television and Short Film.



The course enables students to handle complex decision of film business including finance, marketing and distribution. Students learn to write business plans, study entertainment law and master the art of pitching.

Second Semester


In the second Semester, students continue studying where Business of Producing, Line Producing, Film study & Box office Analysis classes left in the first semester.

The course emphasis now shifts to enabling students to handle complex decision of film business including finance, marketing and distribution. Students learn to write business plans, study entertainment law and master the art of pitching with regular sessions to peers and faculty.



Hands-on Productions



In the second semester, students complete hands-on workshop and Line-Produce a music video and a television commercial. Students create the concepts for each of these exercises projects and take care of all pre-production, production and post-production needs.

The Second Semester class includes:



Finance, Marketing & Distribution



Without understanding and planning for marketing and distribution up front, it is almost impossible to raise finance. Using case studies of actual films and television shows, this class focuses on successful strategies for each of these vital aspects of producing.

By the end of the semester, students learn to develop plans for the finance, marketing and distribution of their own project, which help them turn their Diploma project into an actual film or television show.



Television Producing



This class covers the entire gamut of television pilot possibility including knowing what the commissioning editors of TV channels are looking for, key issues in concept development for different genre of programming, production issues and presentation skills to push the project to the broadcasters.





Entertainment Legality



The class introduces students to entertainment law, forms and terms of Agreement, essential to motion pictures and television programme development, production and distribution.

In additions to understanding the legality of general concept of intellectual copyrights, permission & clearances, Government regulations & Taxes, Censor Board guidelines, students are encouraged to study in depth the business structure of the industry product delivery system, film & television programme financing, various domestic and overseas distribution territories, issues relating to producer-crew employment agreements, production-distribution agreements, profit sharing formulas, literary acquisitions and negative mortgage deals.



Semester Three



In the third semester, students begin to make the real world contacts. During this period, they are required to keep a Producer's log of all query- letters, emails and faxes they send out to different production company about their project. Each student Line Produces a music video and a television commercial as their exercise films and finally Produces final Advanced Diploma project of 20 minutes duration on 35mm film format

The third semester classes includes:



Pitching



It begins with tutorials from some seasoned pitch master. By the end of the semester, students master the art and feel confident enough to pitch their own ideas to room of captivated IMI students- the future filmmakers.



Creating Business Plan



This class teaches students the steps necessary to start their own production company. Students learn how to write an outline and format of a business plan, how to create projections and tailor a plan with realistic scheduling, production budget, revenue projections and marketing tactics to attract target group.



On Completion



At the end of the three semesters, each student Produces final Advanced Diploma project of 20 minutes duration on film format, using 35mm 4k Arri Alexa Camera and editing on FCP X. The film is directed by IMI Direction students. Upon successful completion of the course, students are awarded an Advanced Diploma in Production and a show-reel on DVD.


Students at IMI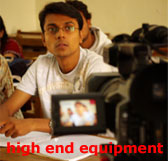 Hats off to you guys for providing us all an opportunity, not only to dream but the courage to realize our dreams. Now I dare to make films. I am producing my first feature film.
Somesh Bakshi,
Film Producer

Watch Students Films